A notorious fraudster has been arrested by Palace guards and handed over to the Police in Savelugu for using the name of the Chief of Savelugu, Yoo Naa Yakubu Abdulai, to dupe people.
Information has it that, at the time of his arrest today in the Savelugu township, Yakubu Colombia, as he is identified had succeeded in defrauding two store owners and was in the process of duping a third person when palace guards pounced on him and took him to the Yoo Palace.
The suspect is currently in police custody assisting in investigations.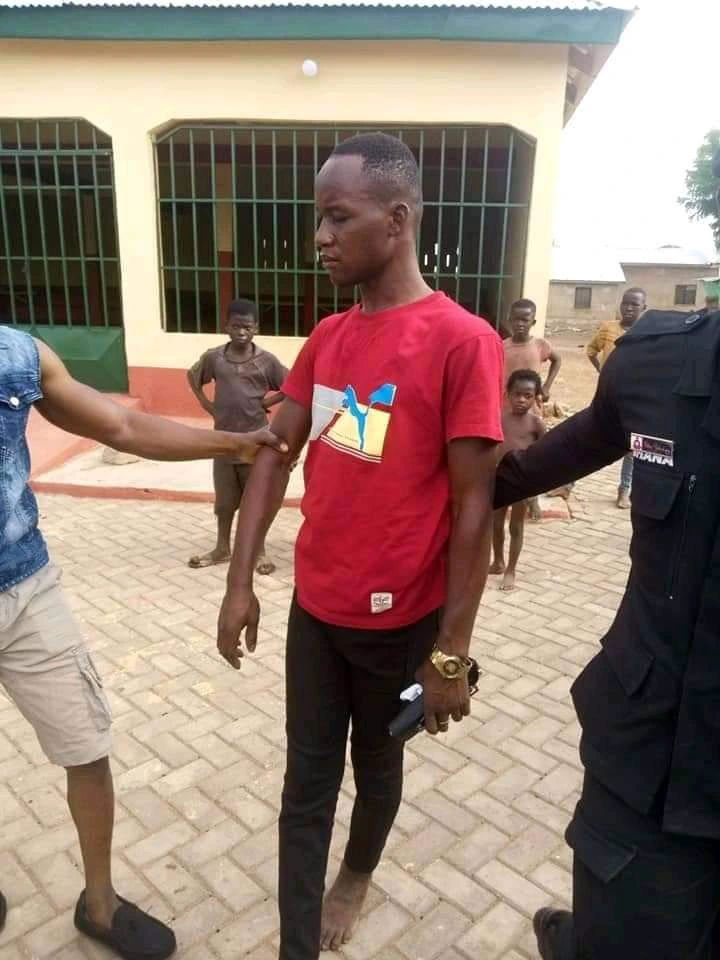 Yakubu is a notorious fraudster who has mastered the art of tricking people into giving him anything he wants using the name of people in high places. Last year, he was caught, tied to electricity pole and beaten to pulp by a youth group at Kukuo, a suburb of Tamale, after he unsuccessfully tried to dupe a woman using the name of the bursar of the Ghana Senior High School.
Personnel of the Ghana Police Service who were patrolling the area chanced and saved him from the angry youth. The fraudster never abandoned his ways as he continues to defraud more and more people using the names of Chiefs, politicians, Islamic clerics and popular business people.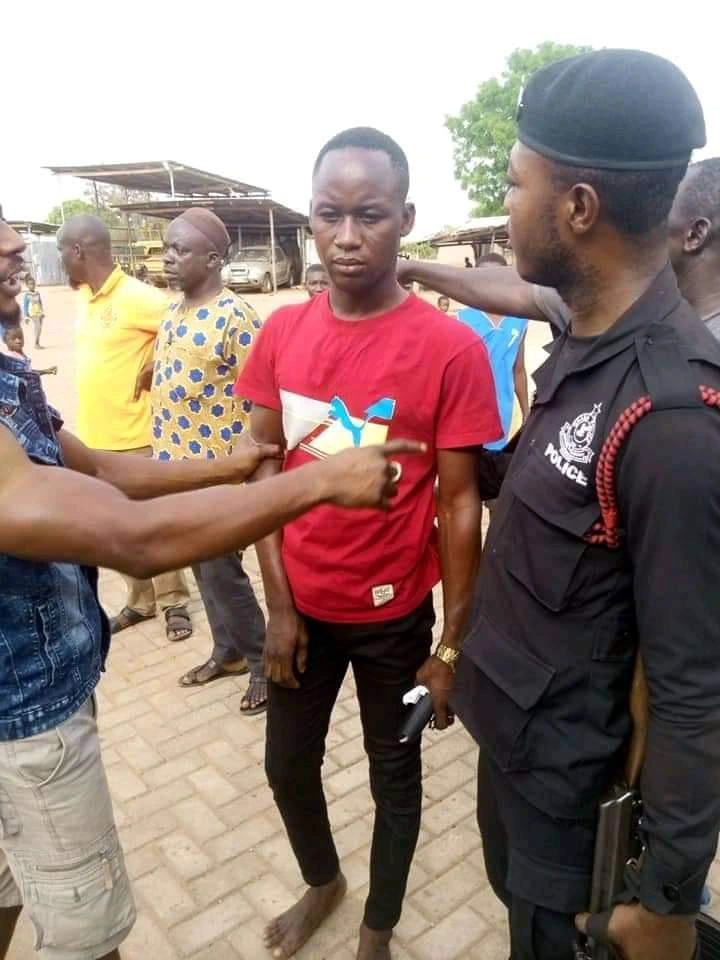 Source : Kumbundoo